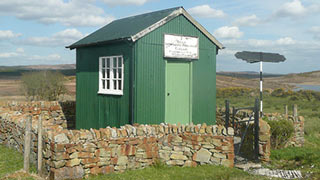 THE RULE OF THE LAND

will be published by Faber & Faber in January 2017. Itís the story of my journey along Irelandís border and a portrait of its landscape and its history. I followed the line closely, no matter where it brought me. Where I cannot walk I went by canoe, calling on the assistance of my friend Paddy Bloomer. At night I camped out on the land. I visited architecture on the border, forts and dykes as well as defensive building of the Troubles. I also met many people who live on the frontier. I wanted to get beyond the borderline symbol on the map and find out what actually happens on the ground.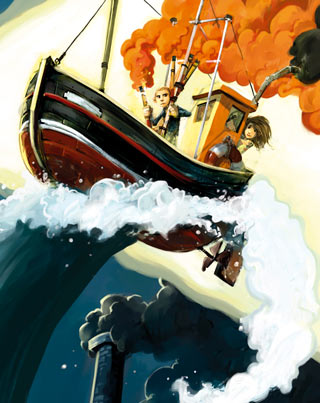 THE BADNESS OF BALLYDOG

is an adventure story for young people of nine years and up. Along with my second novel LOST DOGS it was included in reads of the year lists in both The Times and The Irish Independent. DEEP DEEP DOWN completed the trilogy. The books are published by Simon & Schuster. See my page on Amazon or Goodreads.

A born storyteller.
The Times
One of the most imaginative debut children's novels I've read in a long time … Carr's writing is a joy – confident, muscular and fearless.
The Irish Independent
Cracking story.
The Irish Times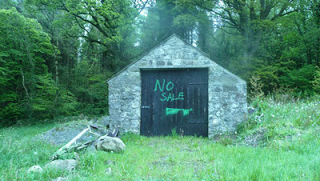 In 2014 I made half-hour documentary for BBC Radio 4 called CHARTING THE BORDER. It was based on my border surveys and drawing THE MAP OF CONNECTIONS. On the frontier I visited new bridges and I spoke to people who built their own unofficial border crossings. The documentary can be heard through the production companyís archive.

The BBC page for CHARTING THE BORDER.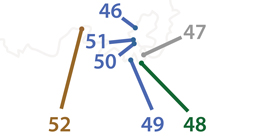 THE MAP OF CONNECTIONS 3.1 charts unofficial border crossings. The stepping stones, footbridges and muddy lanes I found when walking the border. More on the map page.






FICTIONAL ULSTER

locates Ulsterís fictional places Ė villages, townlands mountains and other places invented by writers down through the years. More here.




There are still some prints of

THE MAP OF WATCHFUL ARCHITECTURE

2.0 available. This is a map of defensive structures along the border. More on the map page.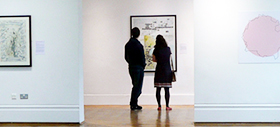 Maps of Northern Ireland are often used to illustrate traditional political divisions, but they conceal a much more nuanced place. This landscape, rural and urban, is much more than a site of conflict. I brought together diverse mapmakers: local historians, activists, artists, geographers and urban planners for a show of maps called MAPPING ALTERNATIVE ULSTER It is an exhibition that re-thinks our representation on maps.

From the comments book:
Both fascinating and inspiring ... very impressive, pluralist approach ... It seems the people of Northern Ireland have a specail kind of love for their land, and desire to map it ... A wonderful and imaginative exhibiton ...

After a run in the Ulster Museum and in Strabane the show goes next to Armagh in December 2016. There's an exhibition website.